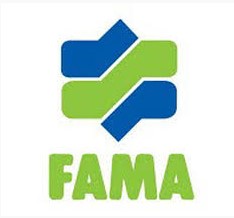 The Federal Agricultural Marketing Authority (FAMA) has introduced the e-Pasartani@FAMA, which can be used to record data and information on participants in farmers' markets throughout the country.
The e-Pasartani@FAMA application, which was developed by FAMA, is an integrated system that uses MyKad as a platform for storing data and information on the participants of farmers' market, such as personal details and business licences. This application also enhances the effectiveness of monitoring of the agriculture sector by the authorities.
Famaxchange is an agricultural marketing information portal developed by FAMA to improve the efficiency and effectiveness of information dissemination to the target groups.
* For more information, visit www.famaxchange.org or call FAMA at 03-61262020.